New APP/Content Publish
Welcome to the Zenbo developer world!
The process to generate an App or content on Zenbo includes several steps: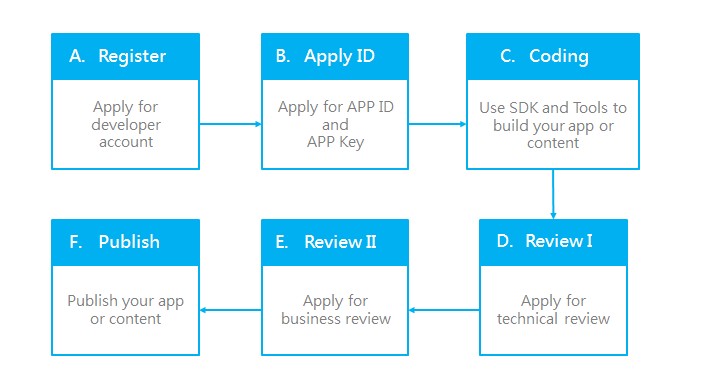 There are three ways you could adopt to develop App or content: (under "SDK & Tools" menu)

Download Zenbo SDK and program your APP as an traditional android one.
Use the friendly puzzle-liked App Builder and produce a Zenbo exclusive APP.
Use Story Editor and generate an interactive eBook or video.
By the way, you can use DDE Editor (Dialog Development Environment) to generate voice interactive materials and combine them into your App and content.