Apply for a Developer Account
Apply for a developer account first. Then you can log in to the developer website, use the Zenbo development tool, download Zenbo SDK, and publish Zenbo APP or digital content.
The process of applying for a developer account is as follows:

Perform the following steps to apply for a developer account:
Step 1: Enter the Zenbo developer website (https://zenbo.asus.com/developer/).
Step 2: Click the icon in the upper right corner to log in or register as an ASUS member.

Step 3: If you have an ASUS member account, log in directly. If not, sign up and log in.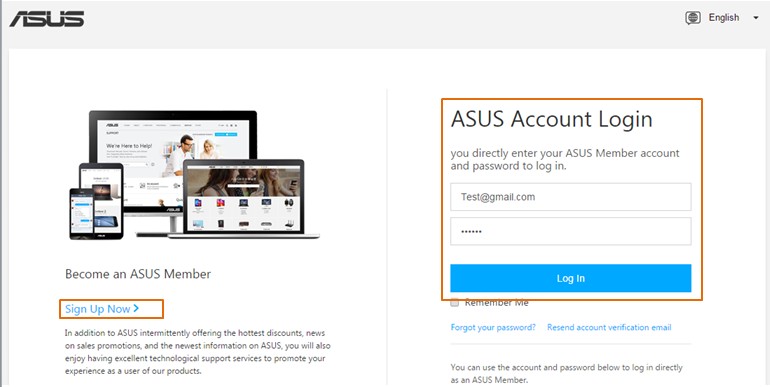 Step 4: Agree to the end user license agreement.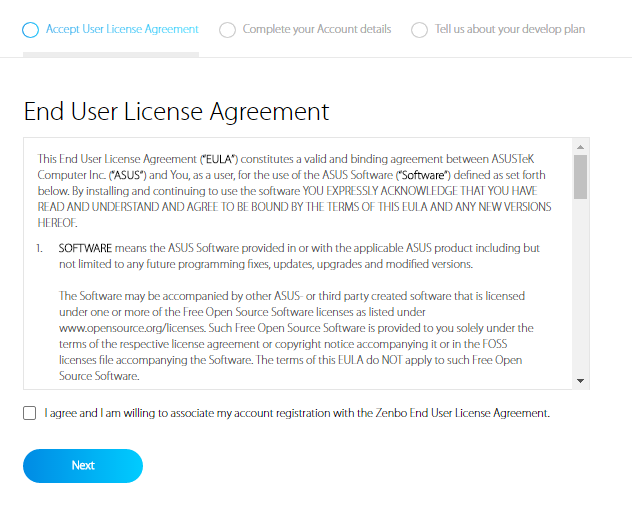 Step 5: Enter the basic information of the developer.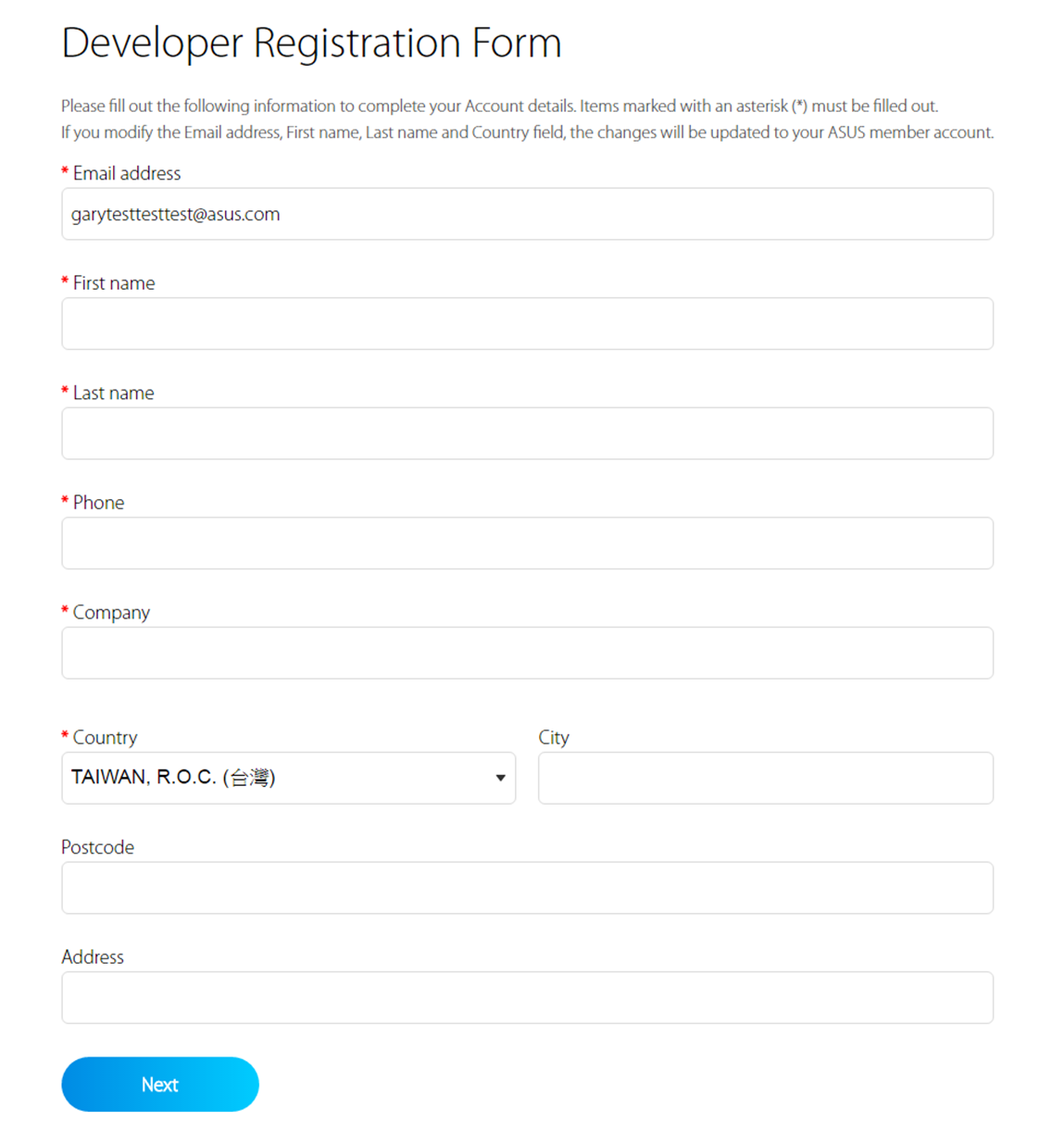 Step 6: Enter the development plan.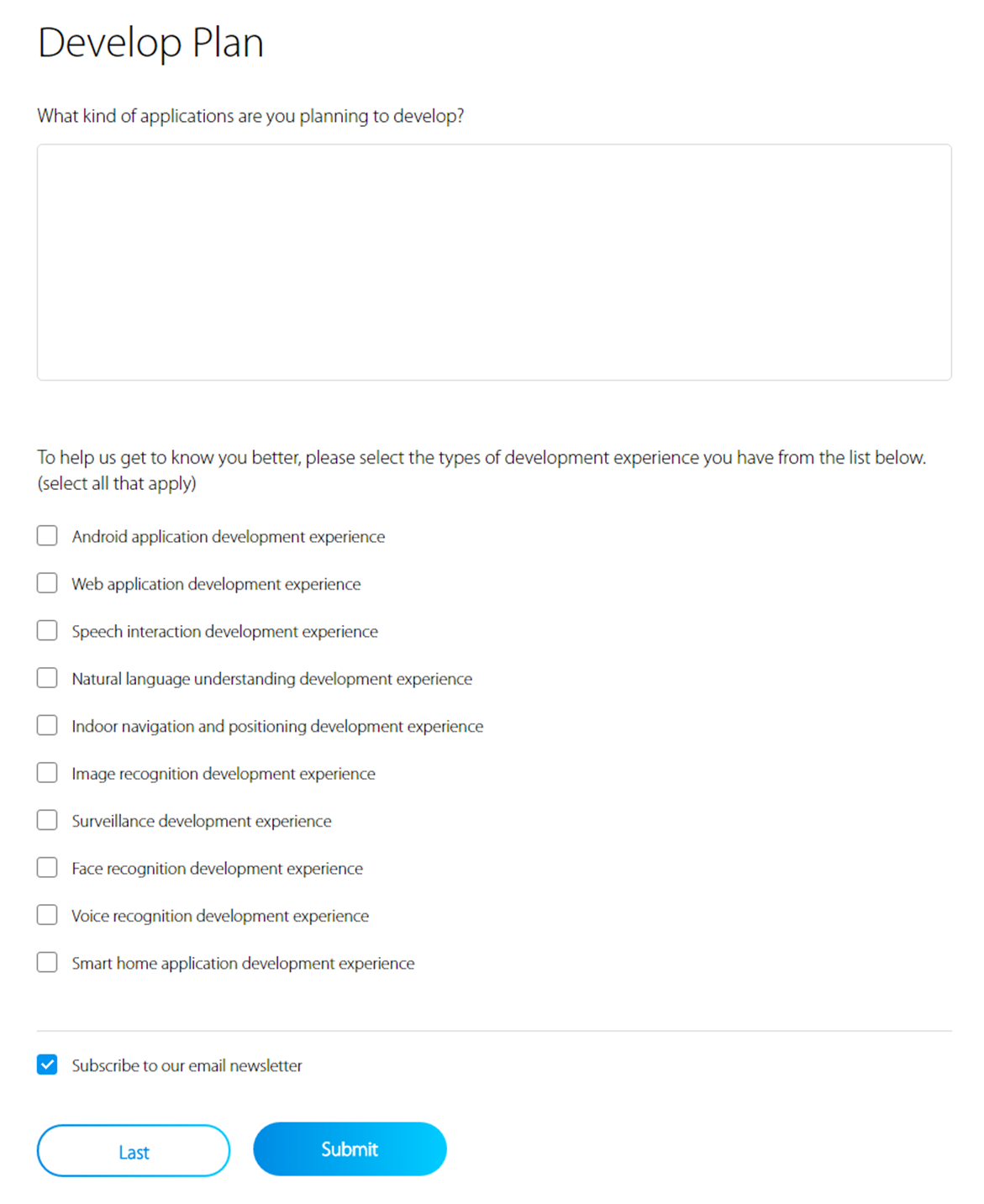 Step7: Application is completed.